Solar Energy at
St. John's Lutheran Church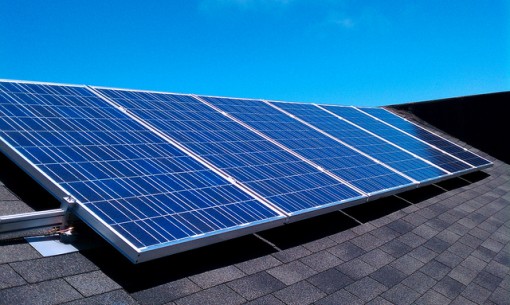 In Genesis 1:26-31, God created humankind and gave them dominion over creation. We understand "dominion" to mean, that God has entrusted us with the stewardship of the earth. Therefore, as a core biblical conviction, we care deeply about the well-being of the planet we call home.
Generating renewable energy helps reduce global carbon dioxide emissions, as the burning of fossil fuels for energy is the world's top source of those emissions. St. John's Lutheran Church installed solar panels to create electricity by utilizing the sun, a readily available, pollution free, and efficient energy source.
On January 23, 2018, St. John's Lutheran began generating solar energy. The solar panels, placed on two south-facing roofs of the church, generate enough electricity to cover all the congregation's power needs.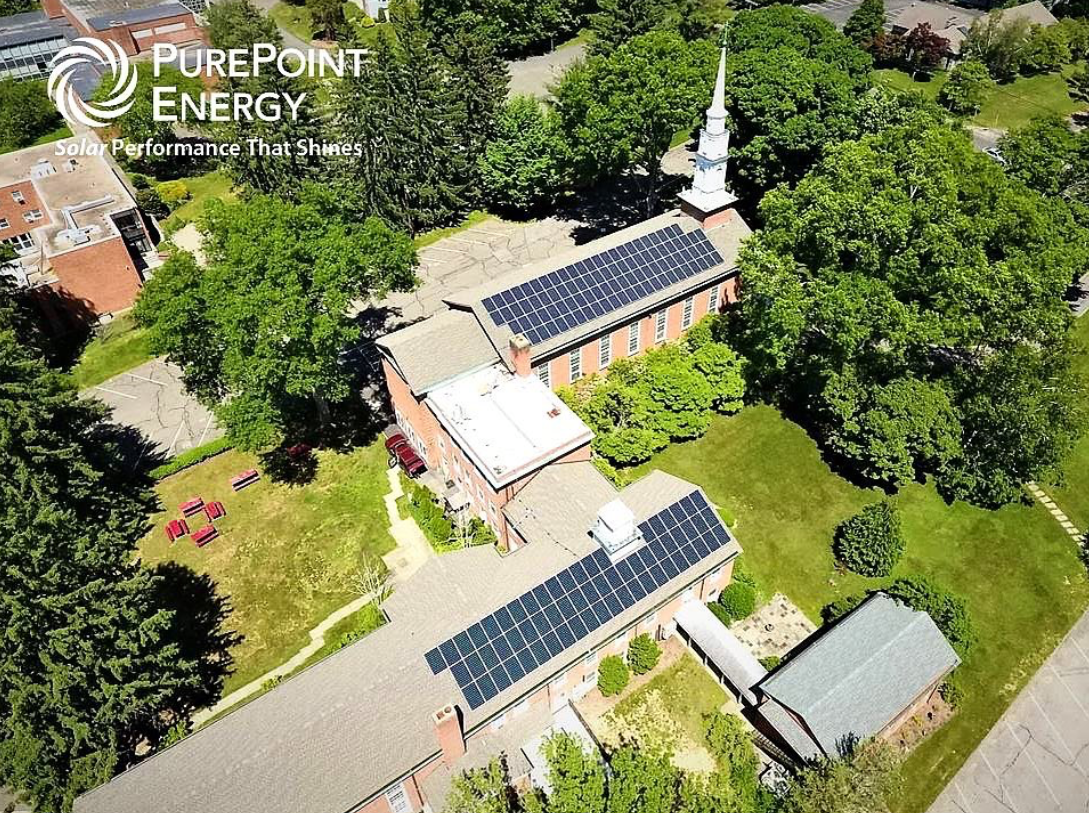 The solar system is a 57.6-kilowatt array of 160 solar panels, producing an estimated 63,970-kilowatt hours of electricity per year.
The web monitoring system below collects data from the solar inverters on an hourly basis. You can monitor the power generated. We invite schools, institutions, and individuals who are interested in solar energy to contact the church at [email protected]. We would be delighted to show you the solar system and answer your questions.
Obtain further information about caring for creation from the Evangelical Lutheran Church in America.
See our system status page below. Best viewed with Firefox. Users have reported issues trying to view the page with Microsoft Edge and Chrome. Please click here to open up a new window if you can not see the system status page below.